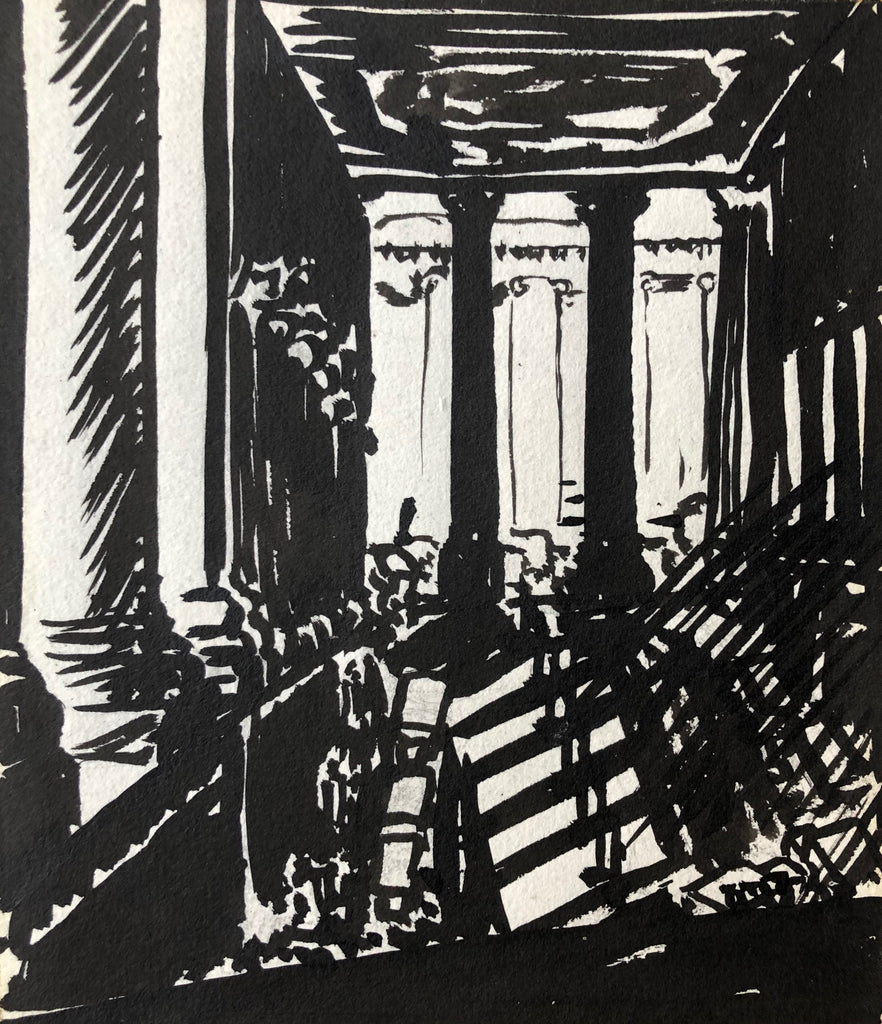 Click image to enlarge
"Old Penn Station, NYC" by Ben Mildwoff, Amer., (1907-1991)
Brush and Ink Drawing, 5-7/8 x 5-1/8, unsigned, old rubber cement stains to top edge verso and to margins recto, as is typical for the artist, on cream wove paper. Demolished in 1963, Mildwoff's drawing offers an artist's glimpse inside the old Penn Station. Drawn from a high vantage point on an interior foot bridge, this dramatic scene shows the sun casting strong patterns of light and shadow thru the columns, over the throngs of commuters and across the floor, while offering a serene view of the building in the distance, it's columns flooded with light. The pure, pared down whites and blacks remind one of the woodcuts of Felix Vallotton.
Immigrating to New York City early in the last century, the artist 
Ben Mildwoff eventually 
became both a successful glass manufacturer and 
designer of mid-century modern furniture; as well as a noted collector of folk and contemporary art
.
 He married
 Lillian Berliawsky, the sister of sculptor Louise Nevelson, in the mid 1940's, and together they
 enjoyed an active social life, entertaining many artist friends in their stylish Manhattan home through the decades until Mildwoff's passing in 1991.