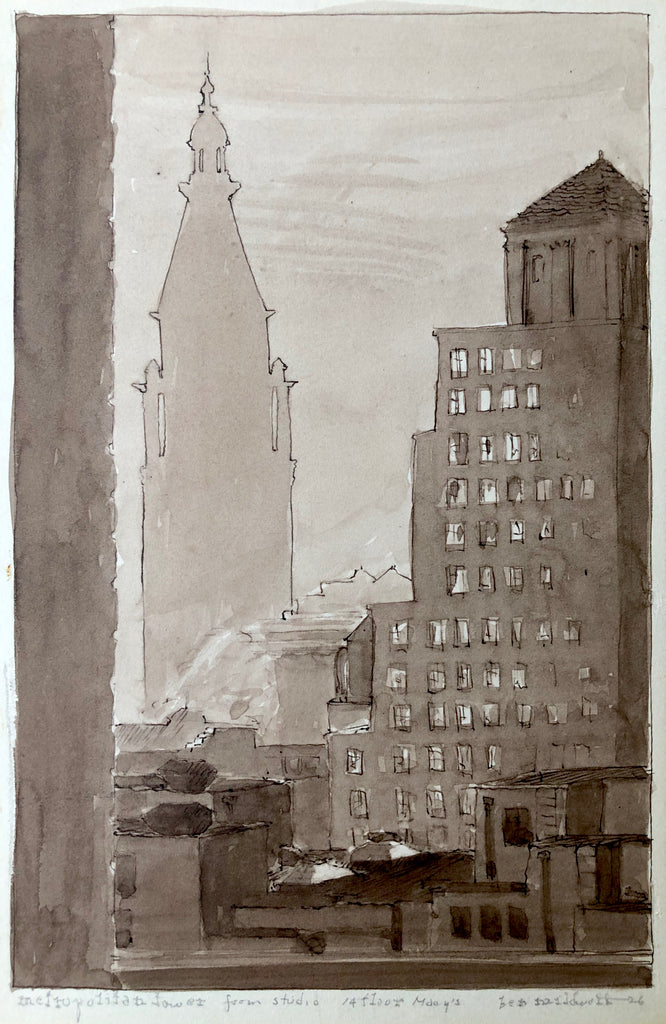 Click image to enlarge
"Metropolitan Tower from Studio 14 Floor Macys NYC" by Ben Mildwoff, Amer., (1907-1991)
Pen and Ink Wash Drawing, 1926, 8-1/4 x 5-1/2, Signed, titled, and dated in pencil, signed again with "136 Keap St. Brklyn" address in black ink verso, old rubber cement stains to margins recto, as is typically encountered, on cream wove paper.
Immigrating to New York City early in the last century, the artist 
Ben Mildwoff eventually 
became both a successful glass manufacturer and 
designer of mid-century modern furniture; as well as a noted collector of folk and contemporary art
.
 He married
 Lillian Berliawsky, the sister of sculptor Louise Nevelson, in the mid 1940's, and together they
 enjoyed an active social life, entertaining many artist friends in their stylish Manhattan home through the decades until Mildwoff's passing in 1991.